Writing can be a daunting and time-consuming task that will require extensive effort and struggle from the writers. From extensive research to flawless drafting of your ideas, content creation is a challenging chore that demands considerable effort and dedication. Furthermore, good writing skills are another prerequisite of content writing. Unfamiliarity with sentence structuring and other rules of writing also causes serious complications for the writers. This usually leads writers, especially beginners, to duplicate others' ideas instead of making efforts to craft content themselves.
We all know the consequences of plagiarism and how it can damage the reputation of writers. Therefore, it becomes essential for writers to curate content on their own to avoid any complications. Fortunately, use of advanced facilities allows users to craft content from scratch and enhance their writing skills by evaluating the output taken by such tools.
Google Bard is a famous name that allows you to generate content effortlessly. Here we are going to discuss this advanced facility and share some tips to enhance writing skills using it. So, read this article till the end to learn everything about Google Bard AI chatbot.
What is Google Bard AI?
Google Bard AI is basically a massive language model that provides you with the required information instantly. This utility is also famous as conversational AI or Chatbot. Google Bard is capable of creating human-like responses to queries generated by humans. So whether you desire Bard to generate quality articles, construct takes, or summarize an article, the facility will provide you with desired output in a fraction of a second.
Although this facility is still in progress and has been introduced in various countries to examine its work, many people have started relying on its results. Its advanced AI algorithms makes this tool capable of learning a variety of jobs in a short span. Now, with Bard, you can easily get answers to any question related to almost any topic, even if your question is open-ended, strange, or challenging. Similarly, you can instantly generate appealing and interesting poems, video scripts, and articles with this AI tool. Moreover, the tool helps you create programming codes, musical pieces, emails, etc.
How does Google Bard AI work?
The AI-powered Google Bard works by using a technique known as Deep Learning. This is a famous type of machine learning that incorporates artificial neural networks to learn from the given data. In Google Bard AI, the neural networks are trained on a huge dataset of textual information. This huge collection of data involves books, articles, journals, websites, and various other forms of text.
Working:
When a user enters a query on Google Bard, the neural networks process the data they have been taught and generate responses accordingly. The response generated by the facility will be human-like, which will be desired in such a way that it seems informative and comprehensive.
However, it is also essential to state here that Google Bard requires a sign-in process to begin, and once it's completed, you can easily do google bard login and generate any kind of information from it.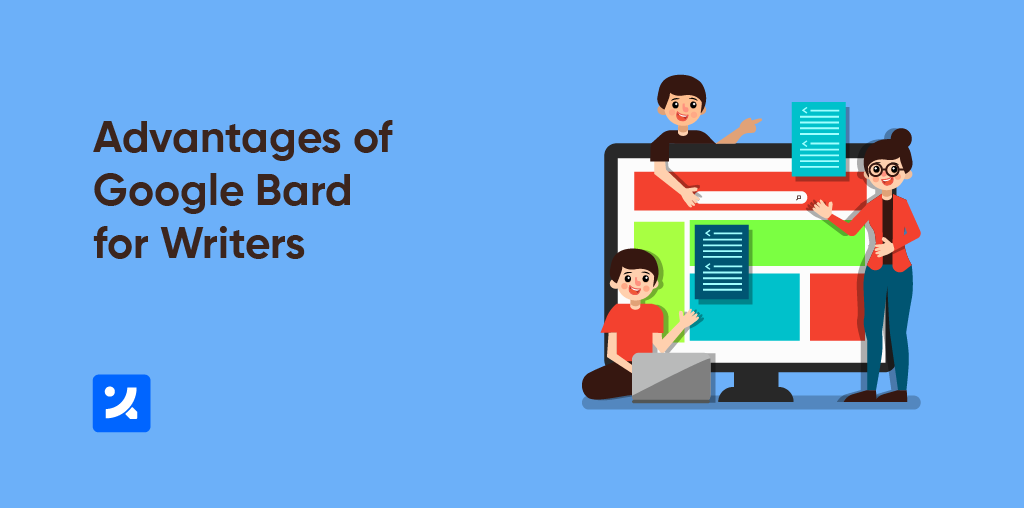 Now, we will shed light on the benefits of using Google Bard for writers and how the facility will help them in enhancing their skills. 
Rephrase Your Content
Google Bard AI also offers you an option to rephrase your content. Bard scans your entered text and restructures it while keeping the actual meaning of the text.
Rephrasing is certainly a great technique that can support you in creating appealing and unique content in a short span. The aid of advanced online facilities can be useful in avoiding manual efforts and getting better and more reliable results. Users can also take the assistance of a dedicated paraphrasing tool to generate high-quality and natural-looking content.
Generates Ideas
Generating unique and appealing ideas that can attract your targeted audience isn't an easy task. But, the use of Google Bard makes this task simple to execute for everyone. Writers can easily generate numerous ideas for a particular topic with a few clicks only. Simply enter the topic or keyword on Bard, and it will provide you with a list of relevant topics. Analyzing these topics will certainly spark your ideas. In addition, the results generated from the chatbot help you get a different perspective on handling any particular topic that will help you curate something engaging for your readers.
Helpful in Performing Research
Excellent research is demanded from writers if they desire to impress their readers. Extensive research about your topic will help you find useful and authentic information that you can use in your written work to make it more valuable for the readers. Therefore, writers with excellent research skills usually get more appreciation than others. In case you are lacking in this skill, then Google Bard AI Chatbot can be your support.
Curating Your Draft
After conducting successful research, the next phase is drafting your script. This is one of the most challenging parts as it demands excellent writing skills from the writer. However, if you are struggling with drafting, fret not, as Bard can be your partner in curating your draft. The AI tool only requires you to draw an outline for the content, and the remaining process will be managed by itself. You will find out that the text generated by Bard is free of any mistakes and has excellent quality. Also, you won't feel that the written content is taken by an AI tool.
Proofread Crafted Content
Proofreading is another crucial part of the content creation process that helps you detect the deficiencies in your writing and give you a chance to eliminate them from your work. Examining your written work carefully helps you ensure the quality and relevance of textual content. The Google Bard AI can help you proofread your work and save you from making any manual efforts. The AI tool will automatically identify the misspelled words, grammar mistakes, and other ambiguities in your written work and rectify them to make it flawless. Furthermore, to enhance the quality of your content and make it unique you should  perform a plagiarism check. 
Support Various Writing Styles
Writers often require to create engaging content in different writing styles according to the instructions of their instructors or clients. Learning about various writing styles and getting expertise is certainly a herculean task. This raises the question of how anyone can counter the situation if he is asked to create content in a particular style he is not familiar with. Well, Google Bard is the best option that comes in handy in such situations. The application is capable of creating content in different styles and tones. This feature of Bard enables writers to generate content in a writing style that suits its nature.
Furthermore, this also helps writers to learn about the rules of crafting content in different styles.
Final Words
The development of AI writing tools such as Google Bard AI Chatbot and ChatGPT has certainly provided great support to writers in generating engaging and appealing content effectively. With smart use of these tools, they can reduce their efforts and uplift the quality of their work. The information shared in this blog post will be useful for writers to understand how Google Bard can serve them in improving their writing skills. Moreover, the suggestions we shared will aid you in learning the effectiveness of using Google Bard AI to enhance your grammar knowledge and improve vocabulary, which will ultimately enable you to craft better and more engaging content.