06 Jul 2022
9 Views
2 Mins to Read
RewriteGuru is not a new name for individuals associated with content writing, blogging, SEO, or academics. Besides many reasons for its reputation, a major aspect of its extreme popularity is that we keep on updating its performance and try to include advanced and highly useful features to ensure a perfect user experience. For instance, the Similarity Check feature recently added in this article rewriter enables users to generate flawless and inspiring text in a few seconds.
In this post, we are going to see the functionality of this remarkable feature and how it can help you in generating fresh and catchy content. So, read this blog post till the end to have a better understanding of the Similarity Check feature of this paraphrasing utility.
Introduction to Similarity Check Feature
The Similarity Check feature allows the users to check the relevance of a synonym that is replaced with the original word. The availability of this feature gives freedom to examine the quality of the rephrased text simultaneously without downloading the rewritten file on your device. Moreover, users can also make changes and use another synonym from the suggestions according to their preference. Isn't it simply amazing??
To get a better familiarity with this feature, let's have a look at how it works.
First, enter a text you want to rephrase in the given box.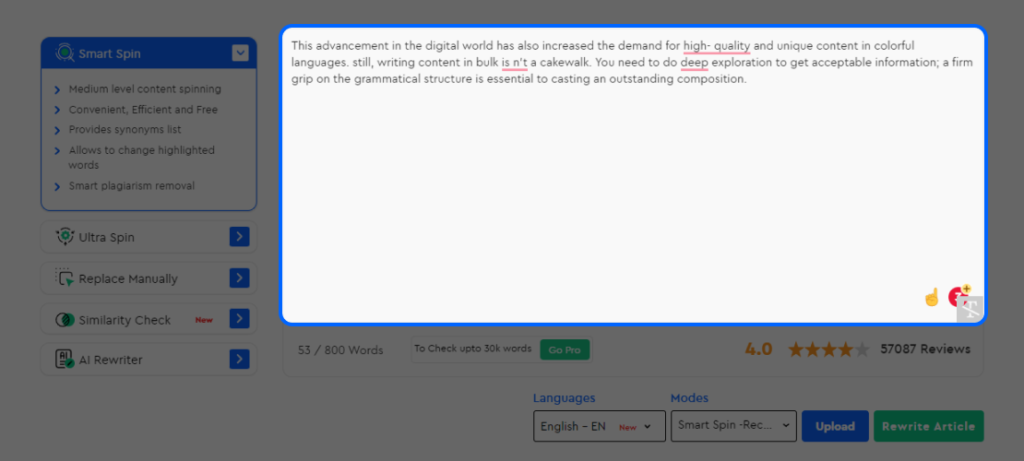 Now, Hit the Rewrite Article button to initiate the process.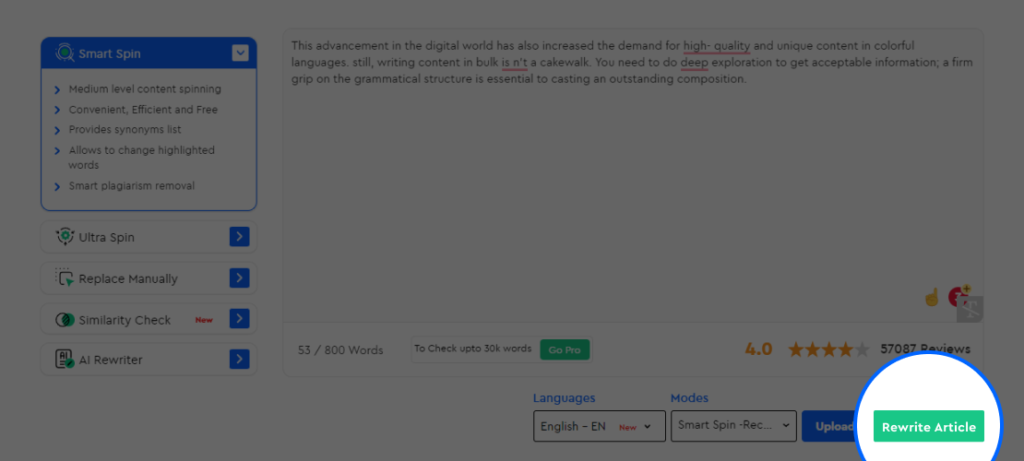 RewriteGuru will process your text and provide you with rephrased text in a few seconds.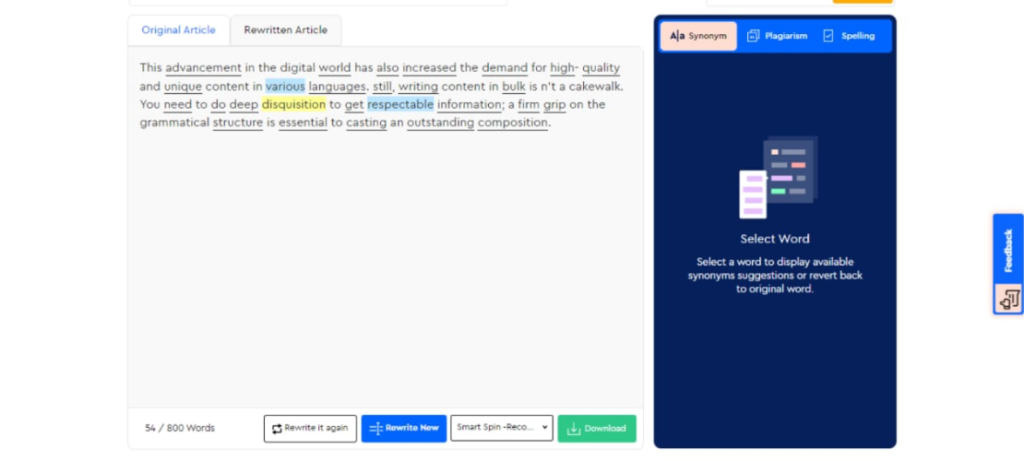 You can check the similarity of any synonym with the original word by simply clicking on it. For instance, the results of the Similarity Check of "Colorful" are displayed below.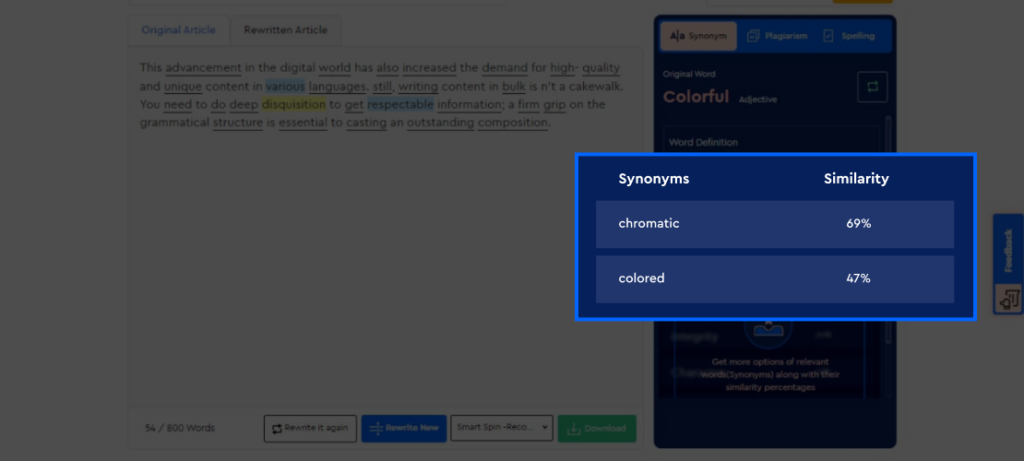 Here, you can easily find out the similarity between original and rephrased words. You can also choose other suggested synonyms as per your desire.
Go Pro for Best Paraphrasing Results
A paraphrasing tool is a valuable tool that gives all its users the fastest and error-free results in no time. However, if anyone wants to get perfect and unmatched results, then it is suggested to go for the premium version of this utility. A number of highly advanced features will be unlocked that will help you generate unique, professional-looking content in no time. Features like AI Rewriter, AI Smart Spin, and many more will surely serve you in generating great content in bulk without following any ambiguous procedure. This will be immensely useful for students, researchers, and content writers to create inspiring and engaging content in a short span. Additionally, the rephrased text you get from this article paraphraser will be free of plagiarism. You can ensure the genuineness of the text by any free or paid plagiarism checker.